Christmas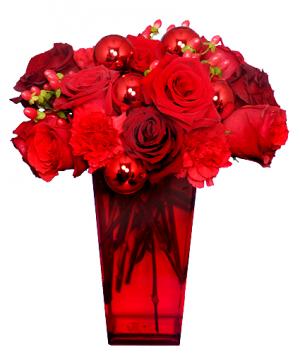 JOYFUL & TRIUMPHANT
Holiday Bouquet
This Joyful & Triumphant bouquet is chockful of reds, burgundy, and plenty of holiday sparkle and style! Let FLOWER ME FLORIST deliver this beautiful gift, along with your wishes for a Merry Christmas and a happy holiday season.
A Christmas gift of flowers from FLOWER ME FLORIST is sure to make any Christmas or Holiday celebration 'merry and bright'!
Choose an eye-catching Christmas centerpiece, contemporary winter vase design, or a charming holiday basket of fragrant Christmas flowers and evergreens.
Call FLOWER ME FLORIST at 210-680-1982 directly or send Christmas gifts of flowers online, along with your warmest holiday wishes for Christmas, December 25th.